Professional Makeup Services
Our Med Spa features professional makeup services for Conroe, Willis, The Woodlands, and the surrounding areas. Whether you need lash or brow tinting, or makeup services for a wedding, a special event, or a romantic evening out, consider visiting our med spa to speak with our licensed aesthetician. We will help you determine exactly what you'd like and deliver results that will enhance both your appearance and confidence.
Individuals who visit a spa usually do so with relaxation, pampering, and beauty in mind, which is why many modern-day spas are offering makeup services to their list of customizable treatments. Whether you are considering makeup services for a special occasion, a brow shape or tint, a lash lift or tint, a fresh look just because, or a combination thereof, choose a reputable spa with a licensed esthetician to help you look your best.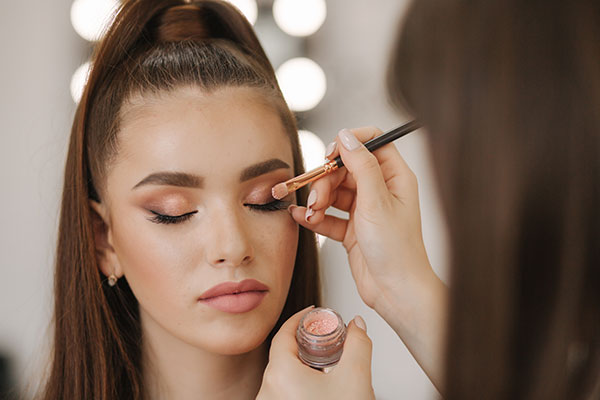 Makeup Services and Packages
Commonly Offered by Spas
Makeup services is a broad term that can cover a variety of different treatments including those that are temporary, semipermanent, and permanent. Whether an individual prefers a fresh day to day look, the enhancement of eyelashes and brows, or a custom makeover for something special, a reputable spa should be considered.
Some of the most popular makeup services and packages commonly offered by spas include: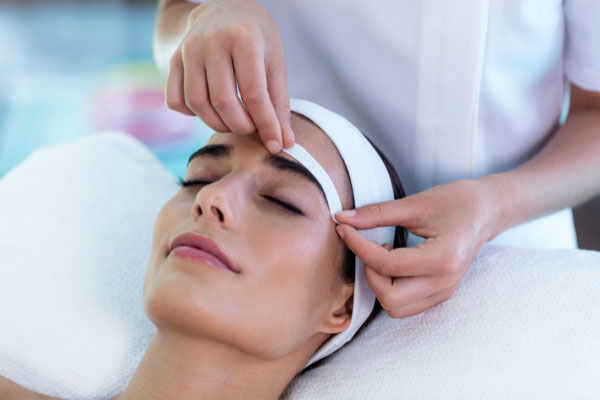 Brow Shape and Tint:



Well-manicured and styled brows have become more popular in recent years as the brows have an effortless way of shaping and enhancing natural facial features. This popularity has led to entire lines of brow shaping kits and tools, but neither will do much good unless the buyer knows how to use them. Lopsided or overly thinned brows can be unsightly, which is why brow shaping and tinting is best left to the professionals. This procedure typically involves tweezing or waxing to give the brows more shape and then tinting the brows to help them appear more defined.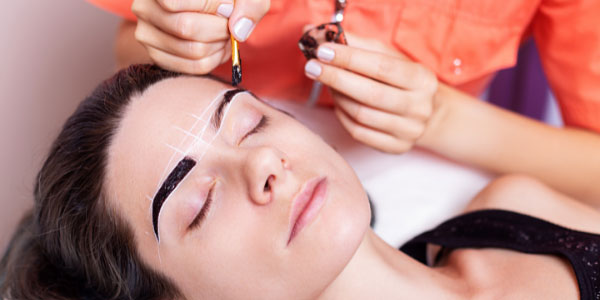 Henna

Brow Shape and Tint:



The henna brow shaping and tinting process follows much of the same process as listed above, but tints the skin beneath the hair of the eyebrows with a natural plant-based dye called henna. Henna tinted brows may last up to a month.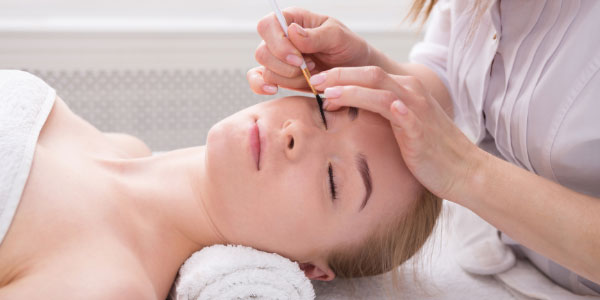 Lash

Tint:



Eyelash tinting is all the rage because it can make lashes look mascara clad around the clock. It often has the effect of intensifying and darkening eyelashes with a semi-permanent or permanent dye. The procedure may last up to four weeks depending on the products used.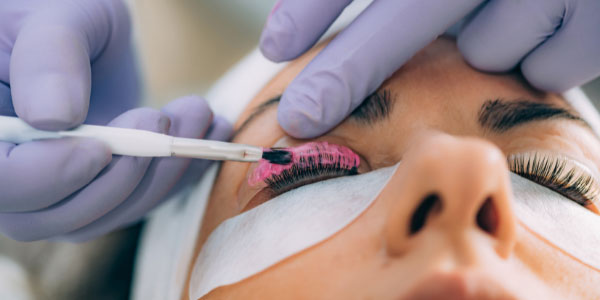 Lash Lift and Tint:



A lash tint may help your eyelashes look darker, but it will not curl them or make them more voluminous. However, a lash tint which uses a curling rod and special products to hold an upward curl may be able to help with that.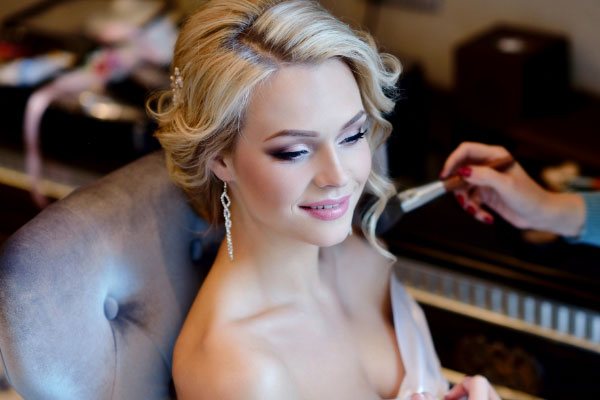 Bridal Makeup Package:



The wedding day is one of the biggest days in a bride's life, and those who want to make sure they look stunning for their partner should consider makeup services. A spa can help by working well in advance of the wedding to find the right skin treatments to make the skin glow and just the right makeup to bring out the bride's best features. This generally involves a test run or two to ensure everything is all set when the big day arrives. Some bridal makeup packages may also be available to members of the bridal party as well.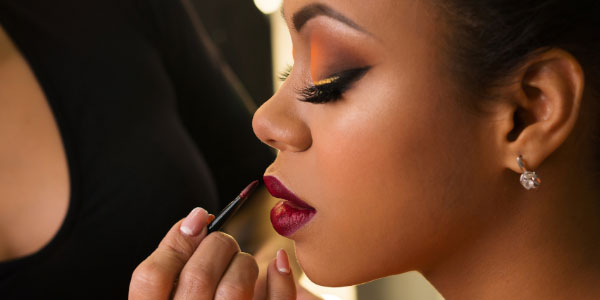 Special Occasion Makeup Package:



Whether it is for the senior prom, an important holiday party, or any other special occasion, there is a makeup package for that as well. Individuals wishing to adopt this type of treatment may be able to build in exactly which services they would like included in this package.
Why You Should Choose A Spa for Your Makeup Needs
Cosmetics is a booming industry, and products can be found nearly anywhere one shops. So, why should you go to a spa for makeup services?
There are several reasons spas can have the corner on providing a unique and customized makeup experience, including:
They have the expertise:

Instead of having your everyday or specialized makeup done by someone who may or may not have had appropriate training and education in this department, spas often have a licensed aesthetician and cosmetologist on staff.
They know skin:

The skin is the body's largest organ, and taking good care of it can mean some work. A reputable local spa will offer a number of skin services beyond makeup that will only further enhance the appearance of professional makeup. These services may include facials, chemical peels, acne treatments, laser treatments, nonsurgical facelifts, injectables, and fillers, to name just a few.
They focus on more than just the face:

Spas also frequently offer popular body treatments such as laser hair removal or body contouring treatments designed to minimize the appearance of fat and loose skin.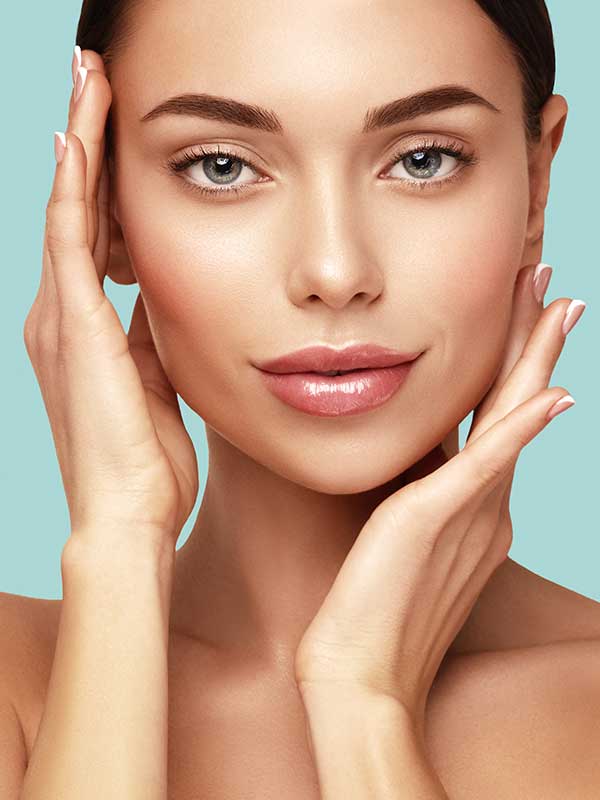 How to Choose A Spa for Makeup Services
One of the most important things to do before going to the spa is spending some time choosing one that is reputable among its clients and peers in the industry. If a client knows they are in capable hands, it allows them to rest, relax, and enjoy the entire experience.
Some important considerations to keep in mind when looking for a spa for makeup services are:
The number of services they offer:

Instead of going to a place that only offers makeup, clients should choose a spa that also offers services beyond that, such as brow shaping and tinting, lash shaping and tinting, facials, chemical peels, and more. This can make looking and feeling great a one stop shop.
The training of staff:

For optimal confidence in makeup and skin treatments, clients should opt for a spa that employs a licensed medical aesthetician with multiple years in the industry.
The cleanliness of the facility:

While price can be important, cleanliness should be even more so. The purpose of skincare in most spas is to rid the skin of impurities and that can be hard to do if the facility and tools are not clean. Try visiting a spa in advance of your appointment to get a firsthand look at the facility and chat with the staff about the services available.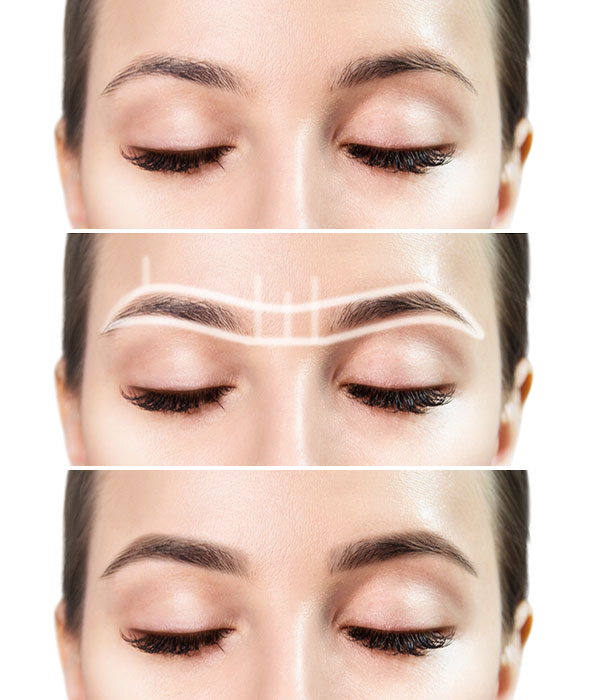 When it comes to choosing makeup services, entrust it to those who intimately understand how to care for the skin and know how to have it enhance your already natural beauty.