Whether you are prepping for the summer swimsuit season, a wedding, or another special event, the focus for many individuals becomes how comfortable they are feeling in their own skin. For some who are uncomfortable or unhappy with their body's outward appearance, this may lead to exploring options such as body contouring vs. plastic surgery.
If choosing to pursue either body contouring or plastic surgery, it is critical to understand the method, invasiveness, and recovery time for each before making a final decision. How an individual looks on the outside is generally the first thing another person notices in a first impression, so do the homework first to ensure you are making the best possible decision for you.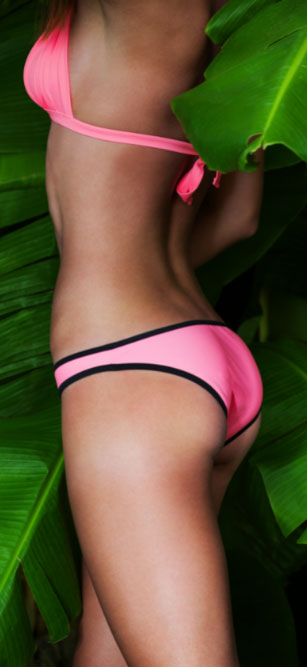 The Skinny on Body Contouring
Perhaps the most attractive feature of body contouring is the generally noninvasive process that helps minimize the appearance of fat or loose skin. This process is designed to reduce the appearance of:
Body contouring is quickly becoming a popular option because it helps patients achieve the bodily look they desire without going under the knife or expending much physical effort. Some of the benefits body contouring offers can include:
Modern med spas offer patients a special type of body contouring done by laser known as Fotona TightSculpting. This Fotona SP Dynamis Laser treatment is non-invasive and uses unique dual wavelength lasers to perform the following three steps:
Reduce fat and tighten skin:

The laser focuses energy delivery without distressing the epidermis to stimulate the metabolism of fat cells.
Improve laxity of the skin's surface:

This second step tightens the skin. The laser's heat can help stimulate collagen remodeling and neocollagenesis which in turn amps up the skin's elasticity, typically making it look more youthful.
Perform precise treatment:

When receiving a Fotona SP Dynamis laser treatment and its high-performance accessories, it can lead to more precise and specialized treatment plans for patients.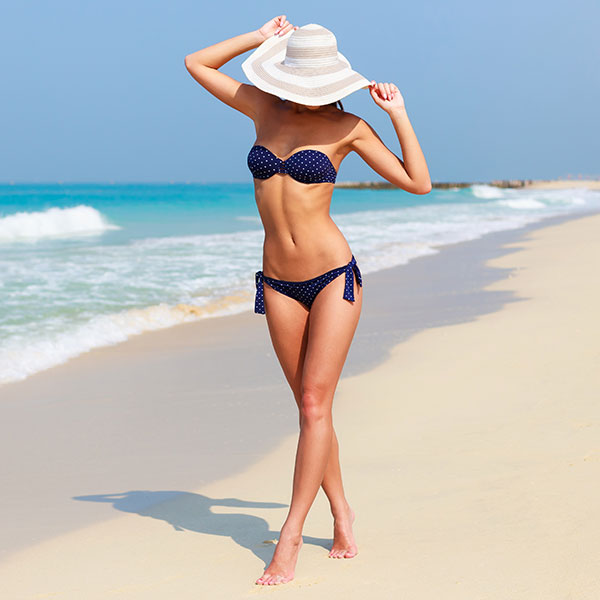 In addition to being a nonsurgical treatment, body contouring may be more within your reach than you think. Interested individuals should find a reputable provider and schedule a consultation. For most patients, an appointment soon follows for their first body contouring session. Because every body is unique, patients will vary in how many sessions they require to achieve their desired look.
When it comes to recovery time, body contouring usually requires little to no recovery time, with the most commonly patient reported after effect being redness of the skin that mimics the look and feel of a sunburn for around twenty-four hours.
Plastic surgery is generally defined as the reconstruction, repairing, or alteration of one or more parts of the human body. Most individuals that are comparing body contouring vs. plastic surgery are looking for a more cosmetic-based procedure.
Undergoing plastic surgery can be effective but is generally surgically invasive as well as expensive. It may involve treatments such as liposuction, lifts, or tucks to name just a few. The benefits of plastic surgery should largely mirror that of body contouring in that it can result in a leaner looking body and increased patient self-esteem.
However, most invasive plastic surgery procedures will require more downtime for a full recovery. The exact amount of recovery time required and possible side effects is dependent on the exact type of treatment a patient receives. Some plastic surgery treatments can take days to weeks or more to achieve a full recovery.
Although plastic surgery procedures may in some cases be more permanent than a body contouring treatment, it is important for patients to also weigh that factor with an often extended recovery time and related expenses.
The Importance of Finding the Right Provider
Ideally, once patients decide on the type of treatment they would like to receive, the next step is to find a well trained and qualified provider. Individuals seeking body contouring treatments should look for a licensed medical aesthetician with years of experience in the industry. Individuals seeking surgically invasive plastic surgery need to look for a practicing healthcare professional with extensive training and experience in that industry.
Regardless of if a patient chooses body contouring vs. plastic surgery, there are a few considerations in finding a provider that overlap, such as:
Choosing a provider that is conveniently located near you:

This will be particularly important if your plastic surgery procedure requires one or more overnight stays at a hospital or medical facility.
Reviewing a provider's resume:

Do not take it on word alone that a provider is good. Do your homework and review their resume in full to ensure they are indeed qualified to do the work that they will be doing for you.
Selecting a provider with a solid reputation:

It is critical to learn from previous clients about a provider's successes and failures alike over the years. Also look for the provider's alignment with professional organizations within the industry.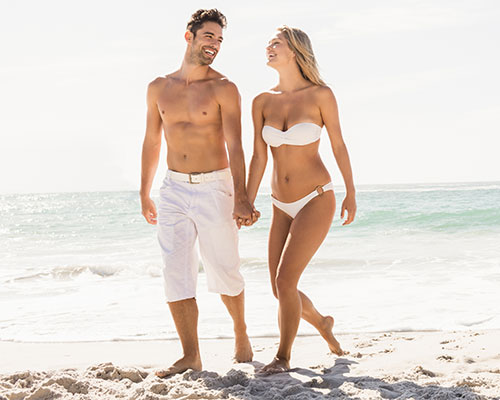 If you are considering some cosmetic changes in your outward appearance and are torn between body contouring vs. plastic surgery, review the above summary points and then make a consultation with a well-researched provider. Should you decide upon the beautiful simplicity of body contouring, reach out to New Leaf Spa & Laser for more information.