Skin Rejuvenation Treatments
Our Med Spa specializes in skin rejuvenation treatments for Conroe, Willis, The Woodlands, and surrounding areas. If skin rejuvenation treatments are something you have considered and want more information about, consider visiting our med spa to speak with a medical professional. Together we can identify the treatment that can best enhance both your appearance and confidence so that you can be the best version of yourself.
The growing trend of skin rejuvenation is often described as a balanced combination of health and wellness expressed in both external and internal beauty. This can manifest itself in the restoring of an individual's confidence because of a tweak to what they viewed as a problematic part of their outward appearance.
While it is true that skin rejuvenation treatments can make a tangible difference by restoring body tone, minimizing wrinkles, eliminating fine lines, lifting and contouring, promoting elasticity and collagen, and resurfacing skin, many individuals also seek the treatments to:
Feel more confident in their appearance
Increase their self-esteem
Mirror their internal health externally
Reduce daily skin maintenance
Reduce the amount of money spent on less effective treatments
It is important to note that laser skin rejuvenation treatments are not exclusively for women. There are men who choose to benefit from these treatments as well. Everyone deserves the opportunity to look and feel their best.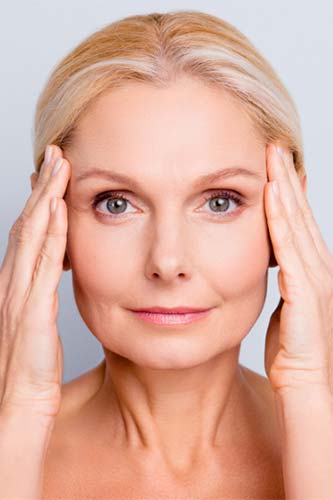 Of all the types of skin rejuvenation treatments, facials and chemical peels are often the most requested. Depending on the type of facial you receive, most are not invasive and require little to no downtime for recovery. Chemical Peels typically yield more youthful-looking skin with increased firmness and elasticity, and the decreased appearance of acne through the removal of damaged and dead skin.
Scar Revision
The removal or revision of scars can help improve an individual's skin texture and tone by reducing or possibly eliminating their appearance. This treatment is generally performed via a precise tool such as the Fotona SP Dynamis laser.
Laser Skin Resurfacing
This skin rejuvenation treatment is primarily used to minimize or eliminate annoying wrinkles, pigmented lesions, acne, or other types of blemishes. With the aid of the Fotona SP Dynamis laser, skin may be safely resurfaced one layer at a time.
Whether for active acne or to treat acne scars, our laser services deliver a precise beam of light to heal scarred tissue and stimulate new collagen production, reducing the risk of new inflammation.
Through the use of the Fotona 4D laser and its non-surgical facelift, sagging skin usually located on the face, neck, and chin can be tightened for a more youthful appearance.
TightSculpt Skin Tightening
TightSculpt Skin Tightening
If struggling with the appearance of sagging skin, laser skin tightening could be the solution. However, Fotona TightSculpting is not limited to the skin on the face and neck and may also be used in areas such as the décolletage, stomach, and thighs.
Skin rejuvenation is one of the most frequently requested cosmetic treatments in the country today. Contributing factors such as catching too much sun, getting older, and other types of skin irregularities such as wrinkles and sagging can make some individuals feel less than satisfied with their appearance. For many, skin rejuvenation procedures can be a solution to these problems.
Which Conditions Skin Rejuvenation May Be Able to Treat
Skin rejuvenation is primarily designed to minimize or reduce the signs of aging as well as unwanted blemishes to the skin. Some of the most common reasons individuals seek out skin rejuvenation can be:
Dull Skin:

With age, skin can become less resilient, radiant and hydrated, which can have a dulling effect that stands in sharp contrast to youthful and well-hydrated skin.
Presence of Wrinkles:

Although not necessarily considered a blemish, some individuals seek to eliminate wrinkles associated with age that commonly form around the eyes and mouth, as well as on the forehead.
Sagging Skin:

The amount of collagen in our skin decreases with age which can contribute to less elasticity, causing sagging skin.
Skin Blemishes:

Some individuals who suffer mild acne or scars may also seek skin rejuvenation to reduce the size and appearance of these blemishes.
Sun Damage:

The sun can be a fantastic source of vitamin D and sun damage. Skin with sunspots, freckles, or other types of sun damage can show signs of discoloration.
Uneven Skin Tone:

Sun damage is also notorious for being responsible for an uneven skin tone.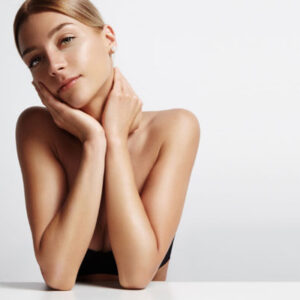 For some patients, seeking skin rejuvenation may have less to do with a skin condition itself and more to do with desiring the following:
Blossoming confidence Enhancing their overall appearance Increasing self-esteem
Reducing the number of steps for daily skincare Spending less money on skincare products
Where to Seek Skin Rejuvenation Treatments
The key to receiving a successful skin rejuvenation treatment can be found in the professionals providing them. Spas can be excellent places to seek out safe and professional skin rejuvenation treatments. By choosing a spa that is staffed with medical professionals, it can increase your confidence in the people performing the treatment and the technology they are using.
If you are noticing wrinkles, acne, scars, sagging skin, and other signs of aging or sun damage, please reach out to New Leaf Spa and Laser today to learn more about our skin rejuvenation services.