Lip Fillers and Injections
Our Med Spa specializes in injectables and lip fillers for Conroe, Willis, The Woodlands, and surrounding areas. If fillers or other aesthetic treatments are something you have considered and want more information about, consider visiting our med spa to speak with a medical professional. Together we can identify the treatment that can best enhance both your appearance and confidence so that you can be the best version of yourself.
One of the most prominent focal points of a person's face is their lips. We use them to smile, talk, and make facial expressions countless times on a daily basis, but for individuals who are uncomfortable with a diminished lip or whose lips are prone to creating wrinkles, it can leave them feeling more than a little self-conscious. Fortunately, modern aesthetic treatments such as lip fillers are designed to help address these situations.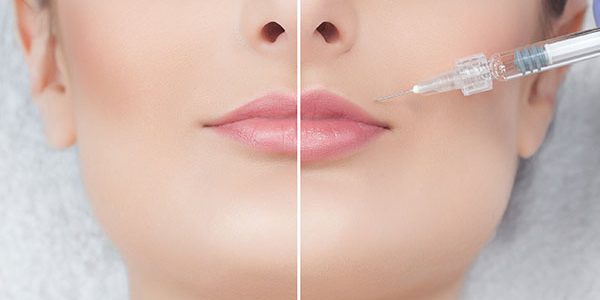 A modern lip filler is usually administered by an injection containing hyaluronic acid. This acid is a natural substance already found within the body, usually at the joints and in the skin.
Lip fillers are primarily sought by people who want to change one or more of the following about their lips:
Proportion Shape Symmetry Volume
The procedure is minimally invasive and can be performed in an aesthetician's office and deliver fast results.
Who Is a Candidate for Lip Fillers?
Visit with your aesthetician to find out if you are a good candidate for lip fillers. Most individuals with no preexisting medical conditions are eligible.
An individual may not be eligible for lip fillers if they have:
Allergies to injection materials or an anesthetic Bleeding issues Cold sores Diabetes Infections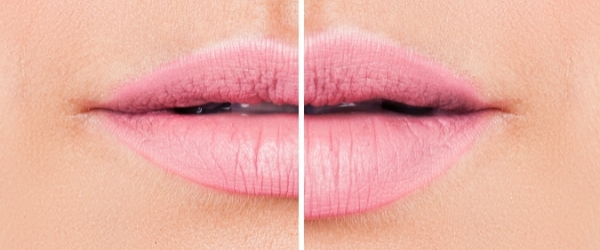 Age may also prove to be an eligibility factor as some lip fillers are recommended only for individuals aged twenty-one or older.
Juvéderm Volbella Lip Fillers
One of the up-and-coming stars when it comes to lip fillers is Volbella, from Juvéderm. This Federal Drug Administration approved hyaluronic acid based lip filler allows for non-surgical lip improvements in volume and the minimization of fine lines that can surround the mouth. The composition of this injectable lip filler can keep the skin from drying out, and that moisture retention can help the results last for up to twelve months for some patients.
Something patients generally like about this lip filler is that it contains a small amount of lidocaine, or local anesthetic, which can increase a patient's comfort during the injection process by reducing the amount of pain experienced.
Like most hyaluronic acid lip fillers on the market today, patients can usually expect minor side effects such as tenderness, swelling, and some redness that typically subsides within a day to a week following the procedure.
For patients in the process of choosing which lip filler is right for them, some considerations to keep in mind include:
Identifying exactly what improvements are desired
Learning how much filler will be needed
Knowing how long the filler is estimated to last
Establishing a post-injection recovery timeline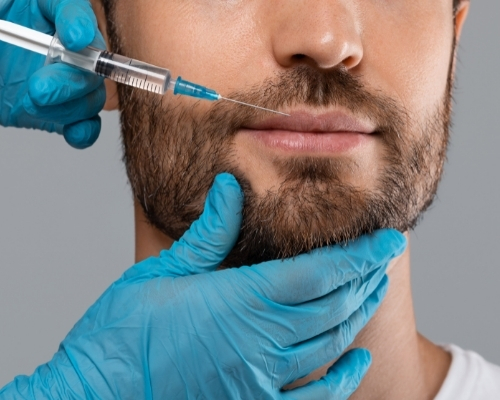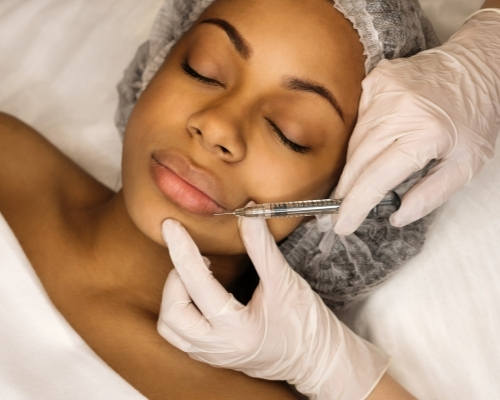 Once an appointment is in place for a treatment, initial lip filler injections can be performed in a single visit. While the procedure can vary from provider to provider, protocol often follows these steps:
Identifying and marking a patient's treatment area Administering an anesthetic (usually in the form of a topical numbing agent) Injecting a small needle into the skin to deliver the chosen filler
Depending on the changes a patient desires in the appearance of their lips, multiple injections may be required during one visit. Even with several filler injections, most procedures do not take much more than half an hour.
Following the procedure, patients may experience some side effects such as swelling or minor bruising or bleeding at the injection site itself. For this reason, patients may want to slightly modify some of their regular activities.
It is worth noting that most lip fillers are not permanent. Those who receive hyaluronic acid lip fillers can expect to repeat the process anywhere from six to twelve months from the previous injection to sustain desired results.
The Benefits of Lip Fillers
Patients who seek lip fillers as an aesthetic treatment usually do so in the hopes for more voluminous lips or the minimized appearance of fine lines surrounding the lips, but for many the benefits of these fillers go beyond this and can also include:

A reasonably quick recovery with minimal and temporary side effects Relatively long-lasting results for up to a year The ability to repeat the process as needed
A boost in self-confidence A lip enhancement designed to appear as natural as possible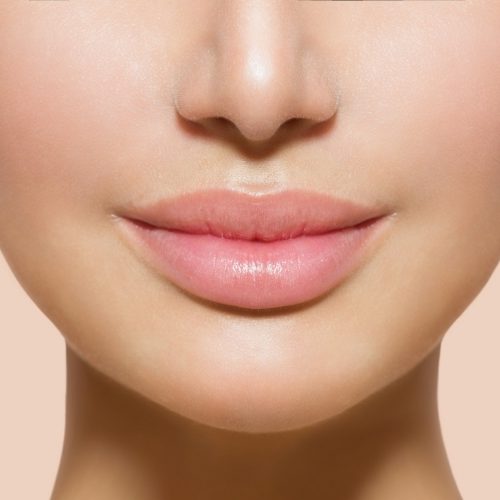 What to Look for in a Lip Filler Provider
Any time a patient is having work done to the face or skin, the procedure should be performed by a licensed professional. This is important no matter how small the scale of the treatment. It is recommended to work with a licensed medical aesthetician with several years of experience in administering lip fillers for the best results.
It may also be helpful to choose a provider who is certified to administer other modern treatments such as microneedling, chemical peels, laser hair removal, lash lifts, and microdermabrasion so patients can have a one stop shop experience when it comes to addressing other aesthetic concerns.
For more information about lip fillers and if they may be right for you, arrange a consultation with a trusted local provider.