Non-Surgical Facelift Treatments
Our Med Spa specializes in skin rejuvenation and laser treatments for Conroe, Willis, The Woodlands, and surrounding areas. If laser based non-surgical facelift treatments are something you have considered and want more information about, consider visiting New Leaf Spa and Laser to speak with a medical professional. Together we can enhance your appearance and confidence so that you can be the best version of yourself.
There are certain inevitable signs of aging that most of us will face at one time or another, but it does not mean we must live the rest of our lives displaying them if it makes us unhappy. The non-surgical facelift is becoming increasingly popular in America for adults that want to look and feel younger without going under the knife for aesthetic improvements. With little recovery and downtime, a non-surgical facelift may be the perfect way to grow older gracefully and without looking your age.
Since almost the beginning of time, the human race has been in pursuit of the elixir of life to achieve a more youthful appearance. While the elixir may still be out of reach, non-surgical facelifts are not and may help achieve a similar effect.
Individuals that suffer from loose or sagging skin as a result of aging and are unconfident in their appearance may want to consider getting a non-surgical facelift. Procedures like these should always be done by an expertly trained medical professional.
Benefits of a Non-Surgical Facelift Vs. Other Procedures
Facelifts can come in various forms with everything from microneedling to surgery and others in between. While all are designed to help an individual achieve more youthful looking skin, they have some critical differences.
Microneedling sometimes uses dozens of small needles placed in the skin to generate new skin tissue and collagen. This procedure can take time and be quite painful for those with a low pain tolerance.
Surgical facelifts tend to be major medical procedures that may include invasive tactics and require hospitalizations. In addition to a number of preoperative appointments, a surgical facelift can take hours to perform, may require days or weeks to fully recover, and will inevitably showcase a higher price tag when it comes to the final bill for services.
A non-surgical facelift has many of the same benefits of a surgical facelift, such as the reduction of:
Fine lines Jowls Sagging skin Uneven skin tone Wrinkles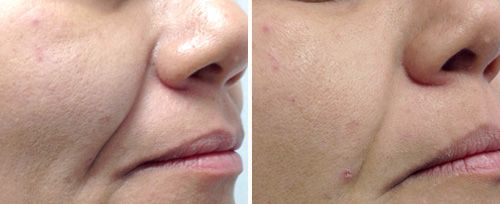 In addition, having a facelift done with a laser instead of surgery can come with a few perks of its own:
Less time-consuming procedure Less risk Minimal discomfort during and after procedure More cost effective No general anesthesia required Improved tightening and volume without injectables
How A Non-Surgical Facelift Works
Once a patient has ruled out other methods of facelifts and has committed to a non-surgical facelift, patients should familiarize themselves with the specific steps involved. Knowing what to expect can also help them to feel more confident in the procedure and the outcome.
When undergoing a non-surgical facelift via the Fotona SP Dynamis laser, patients can generally expect the following steps:
Laser treatment for improvement of folds and wrinkles around the mouth Non-ablative rejuvenation of deeper imperfections in the skin Tightening of skin tissue A cold ablation for a pearl finish to the skin
As a result of these consecutive steps, patients undergoing a laser based non-surgical facelift often see increased collagen production, tightening of skin, and the minimization or removal of basic skin imperfections.
Although each patient is unique and may respond to the procedure differently, in general there is little to no downtime involved after a laser based non-surgical facelift. As with recovery time, results may be different as well, with some patients seeing a transformation after just one treatment while others may require more than one session before achieving their desired look.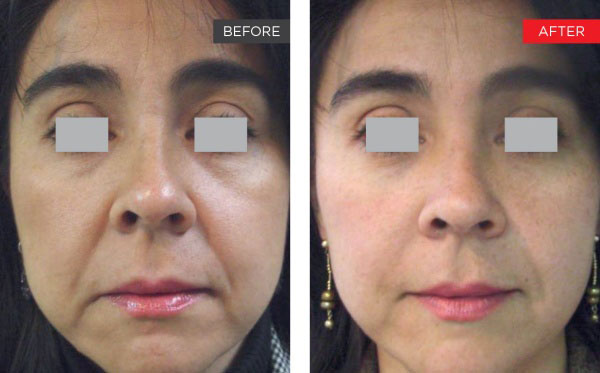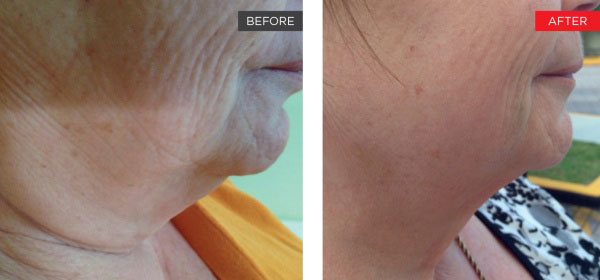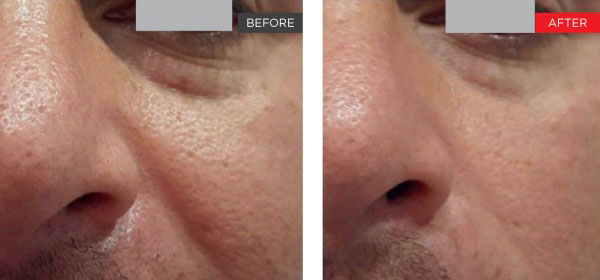 Finding the Right Non-Surgical Facelift Provider
While the term facelift can be cavalierly thrown about in the beauty industry, it is a procedure that should be taken seriously. Any time an individual is having a facial aesthetic treatment done, it is critical that they be confident in the staff administering the procedure, the goals of the facelift, and the outcome.
At New Leaf Spa and Laser, our staff have medical training that enables them to care for patients beyond administering the laser based non-surgical facelift. This allows patients to feel confident in the professionalism and level of care they are receiving when undergoing treatment at our facility.
Your face is a unique treasure that gets shared with the world. Be confident in your own skin, and if you decide you need a non-surgical facelift to do so, please contact New Leaf Spa and Laser today to see how we can be a part of your journey to turning over a new leaf to a new you!