Laser Hair Removal Treatments
Our Med Spa specializes in body treatments and laser hair removal for Conroe, Willis, The Woodlands, and surrounding areas. If laser hair removal treatments are something you have considered and want more information about, consider visiting our med spa to speak with a medical professional. Together we can identify the treatment that can best enhance both your appearance and confidence so that you can be the best version of yourself.
Laser hair removal is a growing trend amongst beauty conscious Americans in their thirties, forties, and fifties. For aging men and women, the growth of unwanted facial or body hair can be common, but it does not have to be simply accepted and lived with. Modern laser technology allows for undesirable hair to be removed with a nonsurgical cosmetic procedure that may result in more self-confidence and an improved overall appearance.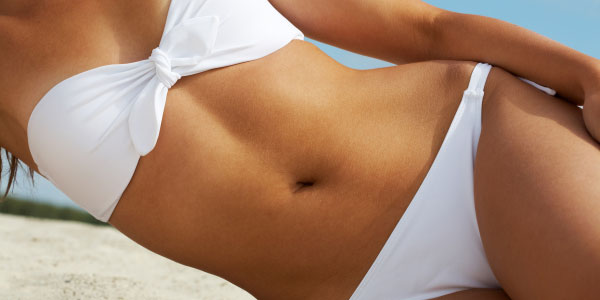 How to Know If You Are A Candidate for Laser Hair Removal
Laser hair removal may be for you if you are an individual who feels less confident about your appearance due to visible, unwanted hair growing on the:
Back Bikini Area Face Shoulders
Buttocks Chest Legs Underarms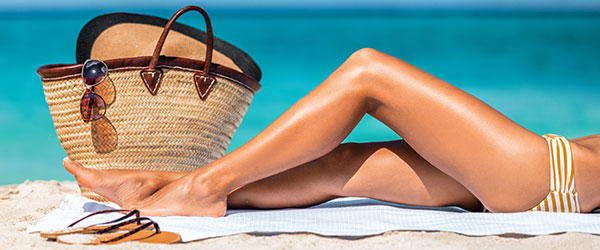 If you have sensitive skin or other specific concerns, it can be a good idea to have a consultation with a qualified medical spa professional before undergoing this treatment.
Fotona SP Dynamis Laser Hair Removal Treatment
New Leaf Spa and Laser proudly uses the Fotona SP Dynamis laser to aid with hair removal. The laser utilizes pulse control technology combined with a dimensional treatment pattern to remove hair without causing damage to the surface of the skin. The procedure is designed to be precise and target only the desired areas.
It is worth noting that every patient is different in regard to the prevalence and thickness of hair growth. For that reason, while most people will see a significant reduction in the appearance of unwanted hair, it can vary. It is common for patients to receive multiple laser hair removal sessions to achieve an optimal outcome.
Although the results of laser hair removal can be unique from patient to patient, on average individuals report a more comfortable experience with longer lasting results than that of shaving, waxing, or tweezing unwanted hair.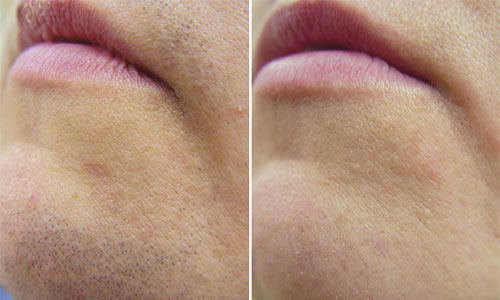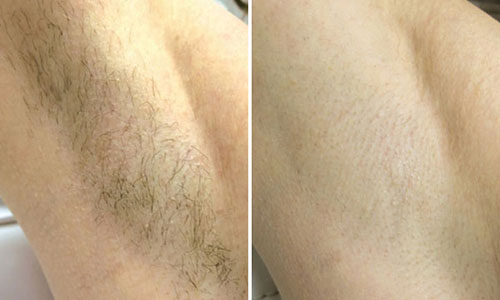 Benefits of Laser Hair Removal vs. Over the Counter Methods
Men and women wanting to remove hair from the face or body often turn to over the counter methods such as shaving, waxing, or even tweezing for relief. However, many find that this type of hair removal can be short lived.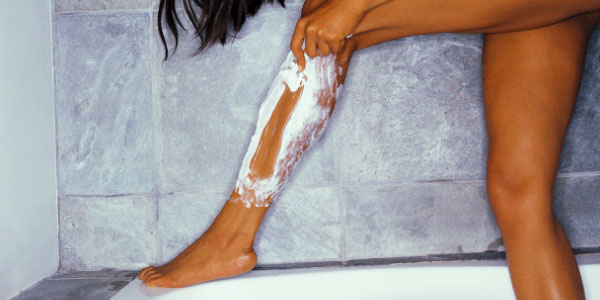 Shaving:

Men and women who shave usually find that hair begins to grow back quickly, usually in a couple of days or less. Add to that the repeated cost of razors, razor heads, shaving cream, shaving lotion, and maybe even a box of band aids, and this over the counter hair removal method tends to be lacking when it comes to affordability and longevity.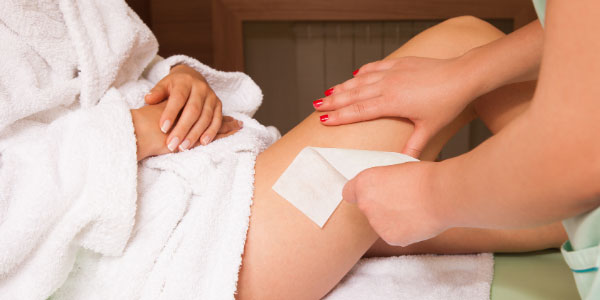 Waxing:

One of the most difficult things about waxing can be doing it yourself. Some areas of skin can be hard to reach which can make the method more ineffective if not done properly. If an individual has sensitive skin, waxing may also be quite painful or possibly result in an ingrown hair. As with shaving, hair that is removed via waxing does return, although it may take longer to grow back. Regardless, unwanted hair can generally not be waxed again until it is long enough for it to adhere to a wax strip.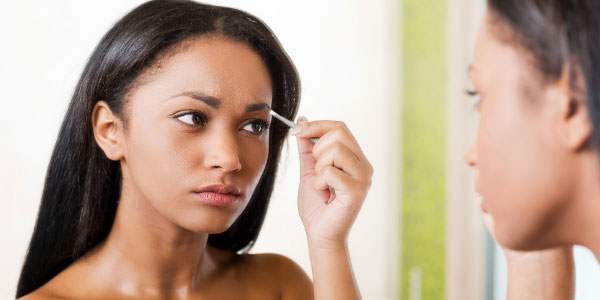 Tweezing:

For smaller areas of skin, such as the eyebrows, tweezing can be used. Because eyebrows are symmetrical, tweezing must be even and follow the same pattern so that both brows appear to be identical. Even if symmetry is less of an issue with a professional, the process can still be drawn out and painful.
Compared to these methods, the benefits of undergoing laser hair removal can almost speak for themselves. Here are some of the advantages of this procedure:
It is a non-surgical procedure that yields precise, targeted hair removal:

The Fotona SP Dynamis laser was created to expertly remove unwanted hair without scars, cuts, or bruising.
May leave skin feeling softer due to the absence of stubble:

Without the regrowth of hair in only a day or two, skin may feel softer for longer periods of time. Some patients even report that hair regrowth can be softer as well.
Can reduce the incidence of developing an ingrown hair:

Ingrown hairs can be extremely painful, not to mention unsightly. By undergoing laser hair removal, patients may generally expect lower odds of developing an ingrown hair compared to other over the counter methods.
Lasts longer than most conventional methods:

After receiving laser hair removal, most patients report a time period of several weeks to months before hair begins to grow again. The treatment may also contribute to thinner hair regrowth that appears even more sparse than before.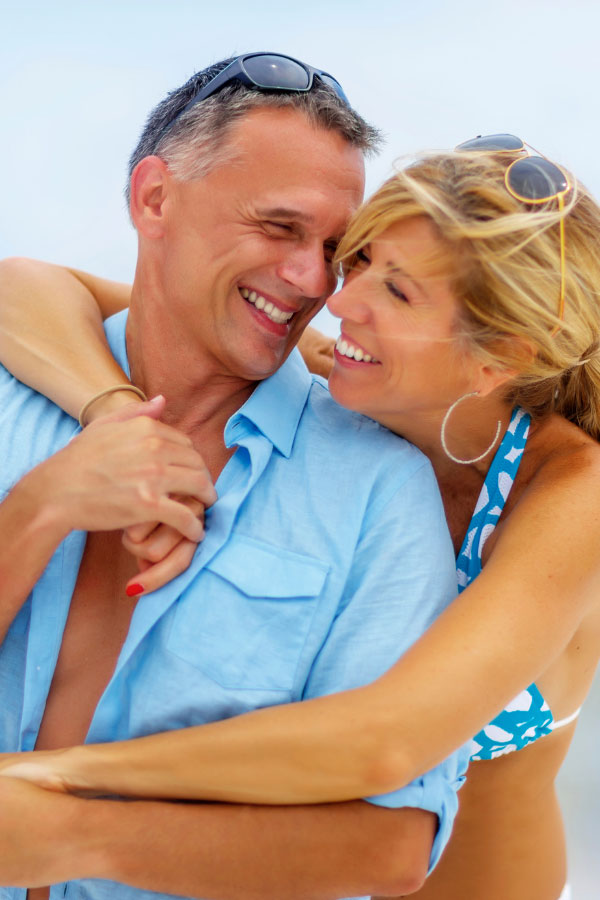 Banish undesirable hair growth and take back self-confidence in your appearance. You are worth it! If you are a man or woman experiencing unwanted hair growth and are interested in learning more about Fotona SP Dynamis laser hair removal treatments, please reach out to New Leaf Spa and Laser today for a consultation.