When the weather outside gets colder and heaters are going full blast indoors, it can really dry you out, and finding the right skin hydration products to winter-proof your skin a top priority. The combination of the dry air from outdoors and indoors can be a double threat for skin that already experiences dry tendencies. However, a more glowing and youthful appearance of skin may be in reach with the right products on hand to help you be winter-ready.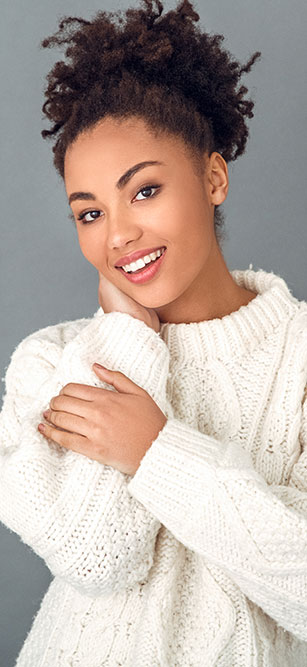 Top 3 Most Popular Treatments for Winter Proofing Your Skin
When it comes to over the counter solutions for dry skin, many find that doubling the number of times they put on moisturizer or applying a heavier moisturizer may provide some much-needed benefits. And while practicing self-care like this can help soothe dry sin, a professional hydration product will provide better results.
Professional skin hydration products are designed to work more effectively and thoroughly than many over the counter products. The top three professional products for winter proofing your skin that are the most sought after during the cold weather season include:
Hydralux
Hyaluronic Acid Boosting Serum
PCA Skin Hyaluronic Acid Overnight Mask
To find out which of these products will work best for you, it is recommended to consult with a licensed aesthetician first.
Who Can Benefit from Professional Skin Hydration Products?
Most professional skin hydration products are designed for people with combination skin, dry skin, or very dry skin, but may even be beneficial for those with oily skin as well. Depending on the exact product used, there may be additional guidelines regarding a patient's age or additional medical conditions.
Common signs of dry skin can include:
Not only can some of these conditions be unsightly, they may also be uncomfortable. Itching can incite burning of the skin, flaking can interfere with make up or shaving, and extreme tightness may even be painful for some facial expressions such as smiling.
When using professional skin hydration products to winter proof your skin, it can help detract from the above signs and make your face appear more youthful and glowing overall, while making you literally more comfortable in your own skin.
This product by PCA is a top-of-the-line moisturizer that can be as luxurious as it is effective. It is able to deeply penetrate the skin and hydrate it in such a way that an individual's skin should feel and look more youthful.
This product works best for patients that have dry, normal, or mature skin and is most popular for its anti-aging benefits, such as:
Reduced appearance of fine lines and wrinkles Moisture retention Enhanced fullness of the skin A plumping effect Longer lasting hydration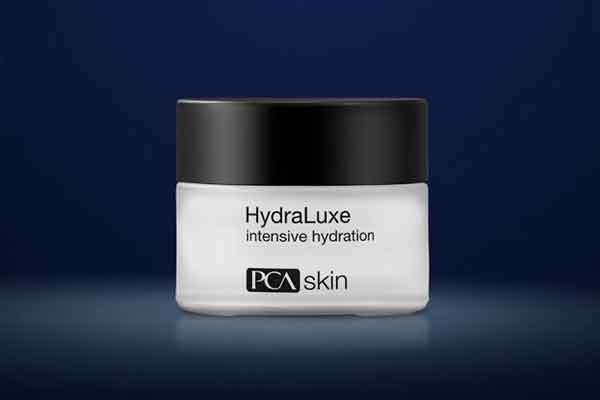 Let key ingredients such as chicory leaf extract, peony extract, and snow algae work together to provide a more noticeable difference in yielding smoother, softer, and healthier looking skin.
For those patients wanting to truly maximize a professional skin hydration experience, they may want to combine this product with one of the below.
Hyaluronic Acid Boosting Serum
Another way to utilize skin hydration products to winter proof your skin can be found via the hyaluronic acid boosting serum this is made up of, which is a unique blend of ingredients that can hydrate deeply and for a longer period of time.
This serum is largely effective because it works on three different levels:
The skin's surface. This typically provides a more instant hydration that helps the surface of the skin appear and feel smoother. Deep into the skin. To take hydration a step further, hydrolyzed hyaluronic acid can assist with better reduction of fine lines. Helping to stimulate the skin's own hyaluronic acid production. To help skin boost its own creation of hyaluronic acid for longer lasting results, a proprietary blend HA-Pro Complex™ is used.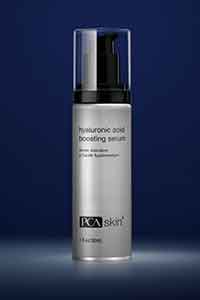 Patients may choose to receive this skin hydration product in combination with one or more others for increasingly more noticeable results.
Skin Hyaluronic Acid Overnight Mask by PCA
This acid mask by PCA is designed to rejuvenate and hydrate a person's skin overnight via nourishing hyaluronic acid. The mask ingredients are blended to help boost the luminosity and radiance of skin at the same time a patient is sleeping and nature is doing its part in the skin regeneration process.
Choosing the Right Provider for Skin Hydration Treatments
Any time a patient is considering having anything done to the skin, be it a mask, moisturizer, facial, etc., it is critical to ensure that the provider they choose is educated and skilled in this area and authorized to perform treatments.
When looking for a provider specifically for skin hydration products, some things to consider before buying are:
What lines of products do they offer and why do they offer those specific ones?
In other words, ask what makes them believe so strongly in the products they are featuring.
Do the staff use the same products they are offering to clients?
This can signal a strong belief in said products.
Are they featuring patient reviews on the products you are considering using?
This can help you learn more about others' experiences so you can then make informed decisions about your own.
Does the staff recommend using more than one product together at once for better results?
Be specific about the desired outcome you are hoping for and that will help an aesthetician better tailor your products to that outcome.
Does the provider have a licensed aesthetician on staff and what experience do they have?
Knowing you are working with a licensed professional can give you more confidence in their knowledge and advice.
Does the provider offer a wide range of other cosmetic and beauty treatments ranging from skincare to body contouring to laser hair removal to injectables?
It can be helpful to find a single provider for all your current and future skin care needs.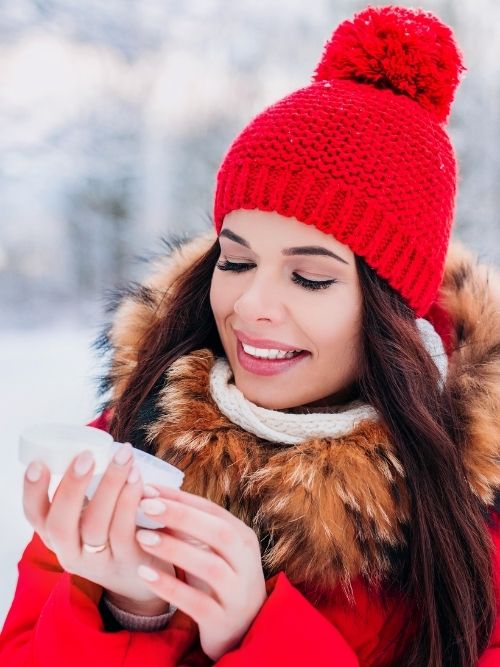 With colder weather here to stay for a while, find out more about what skin hydration products there are to winter proof your skin and keep you looking and feeling noticeably younger.