Whether it is because shorts and swimsuit season is almost upon us, or you just want to indulge in some pampering self-care, before you commit to getting rid of hair it is worth the time to explore the differences between laser hair removal vs. waxing. While the goal of both is to rid the body of unwanted hair, these methods are significantly different in approach.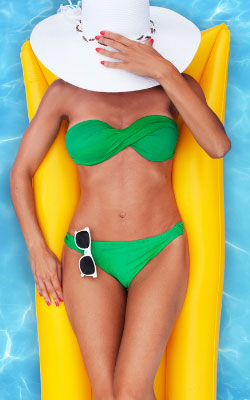 The Skinny on Laser Hair Removal
Laser hair removal is quickly growing in popularity among women and men of all ages. It is a nonsurgical cosmetic procedure that can be used on the face or various other parts of the body to get rid of unwanted hair.
The most common areas patients seek laser hair removal can include:
The Fotona SP Dynamis laser is an integral part of the laser hair removal treatment. The laser's pulse control technology and dimensional treatment pattern work together to get rid of hair without damaging the skin's surface.
Every patient is different, and for that reason each may have a unique experience depending on the amount of hair present and the thickness of it. Following a laser hair removal treatment, most patients should see a significant reduction in the existence of unwanted hair in that specific area. Depending on the patient's desired outcome, it may take anywhere from one to multiple treatments to reach their cosmetic goal.
One of the reasons laser hair removal via the Fotona SP Dynamis is trending is likely due to the nonsurgical nature of the procedure, and the fact that the results are often longer lasting than that of other traditional methods such as waxing, shaving, or tweezing.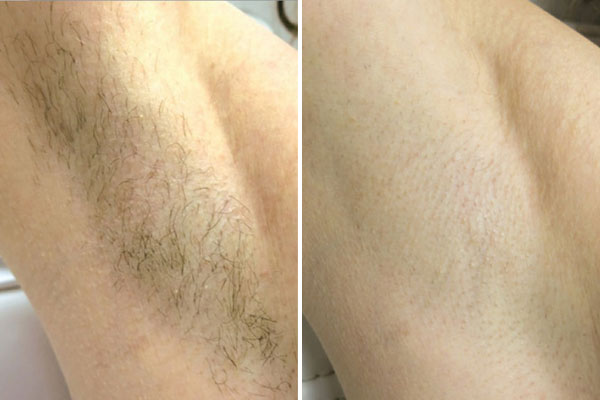 Waxing is also a nonsurgical procedure available to women and men of various ages. The purpose of waxing a part of the body is to get rid of unwanted hair in that area.
Patients commonly seek waxing in the following areas:
While waxing procedures may vary slightly from provider to provider, traditionally it entails applying warm wax over hair in a specific area and then adhering a soft cloth to the wax. After the wax has had a few seconds or minutes to set, the cloth is lifted, generally bringing the hair covered in wax with it.
There are a few things to keep in mind to get the most out of your waxing experience, including:
Let the hair grow before waxing:

If the hair is too short, it can be difficult for the wax to properly adhere to it and may hamper hair removal efforts. For best results it is often recommended patients grow their hair to at least one-eighth of an inch.
Do not shave in between waxes:

While a little stubble in between may drive you crazy, it is better to let it grow. Not only can shaving essentially stimulate growth by cutting the hair frequently, it can also be extra irritating to the skin.
It is best to stick to a timetable:

Most patients report better waxing results when they keep up a routine treatment schedule year-round.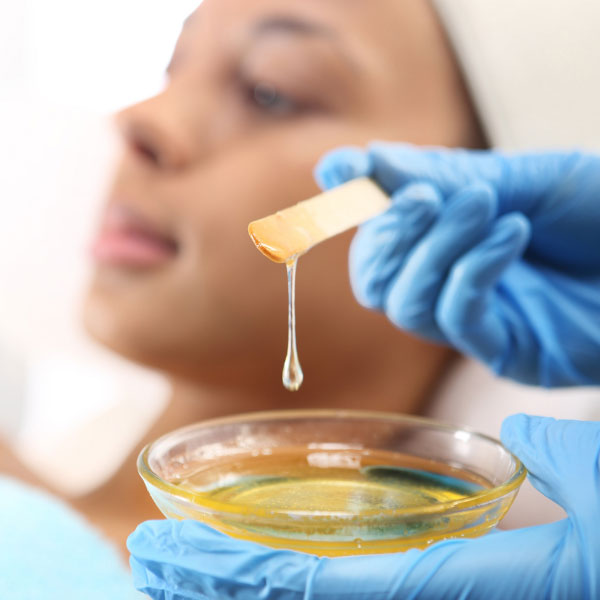 Key Differences Between Laser Hair Removal vs. Waxing
When it comes to laser hair removal versus waxing, the differences are rather vast, with one of the only real things they have in common being the removal of unwanted hair. Before deciding which type of hair removal treatment you want, it can be a good idea to examine these differences carefully.
Areas of hair removal:

While many of the same areas can be treated with laser hair removal or waxing, some cannot. Waxing is generally not advised for facial skin except for possibly in the lip and brow areas.
Discomfort level:

Most patients report laser hair removal to be a fairly painless process with only minor irritation following a treatment. Individuals who choose waxing treatments may want to have a higher pain tolerance as some patients report pain at the site of hair removal, as well as irritation of the skin.
Stubble:

It can be more common to experience stubble with some waxing treatments as the hair begins to quickly grow back, whereas laser hair removal procedures can yield softer skin for longer in between treatments.
Ingrown Hairs:

Getting an ingrown hair can be both embarrassing and painful. While having an ingrown hair with laser treatments is still a possibility, the odds are usually lower than they are with traditional waxing.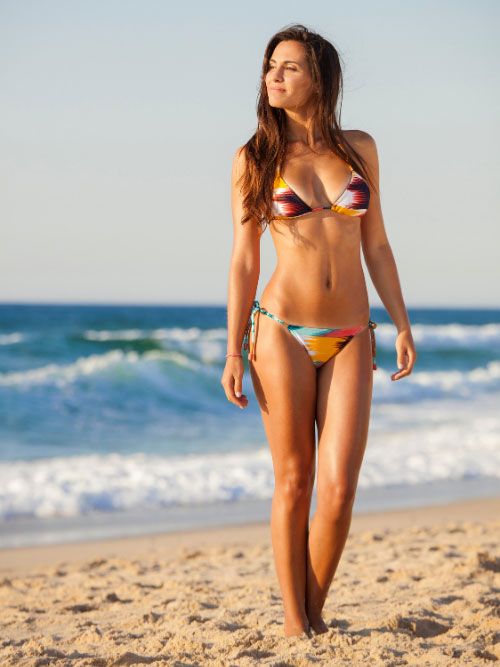 Choosing the Right Providers
Regardless of if you decide to pursue laser hair removal vs. waxing, it is essential to choose a provider that is both reputable and experienced. Some things to keep in mind when selecting a provider should be:
Licensing:
It is best to look for an aesthetician who is licensed by the state.
Resume:
Verify the aesthetician's past training and employers.
Reputation:
Look for a provider that is well-respected among previous clients and colleagues in the industry.
Versatility:
If a patient is happy with a hair removal procedure, they may also want to engage in other beauty treatments. Choose an aesthetician who offers a wealth of experience in multiple cosmetic treatments such as
facials
,
microneedling
,
chemical peels
, lash lifts, and microderm abrasion.
For more information on laser hair removal vs. waxing treatments, speak with a reputable aesthetician that has plenty of experience with both options. To make an appointment or for any questions, please contact New Leaf Spa & Laser today.